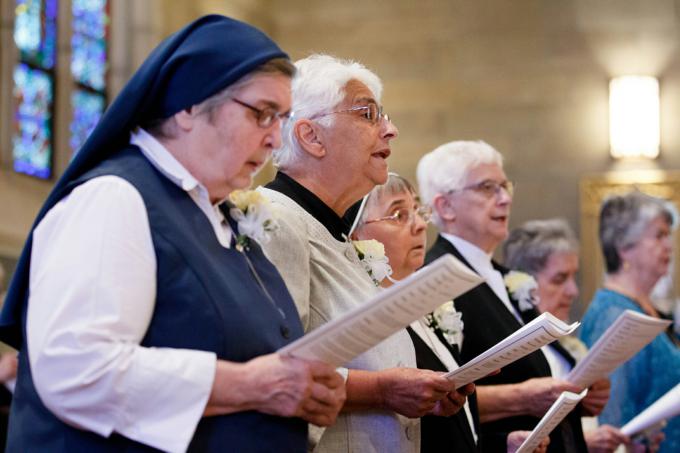 Please remember the Retired Sisters of the Archdiocese of Boston on the weekend of Nov. 17-18.

For many years, Sisters responded with love and great care to the pastoral needs of the faithful in the schools, hospitals, and social service agencies of our Church of Boston. Rising healthcare and retirements costs make it challenging for religious communities to maintain a level of care that respects the dignity of our Sisters who have given so much.

The annual collection for the retirement needs of the Sisters provides vital financial assistance for more than 1,800 sisters, helping to meet basic day-to-day needs -- such as prescription medications, dental costs, nursing care, and more. Together, our devoted sisters have dedicated more than 51,000 years of combined service to the Archdiocese of Boston. This collection provides an opportunity to say thank you to these faith-filled women, and to respond generously, just as they have done for so many years.

All our Sisters remain deeply committed to their vocations, accepting the limitations of aging with humility and grace, and continuing in active and volunteer ministry as they are able. Please pray for the success of this effort, and give what you can.

Our retired sisters have served us well. Let us remember them in their retirement, and pray for God's continued blessing on them as they continue to serve the Church through their prayers, witness and fidelity.
Sister Marian Batho is the former Delegate of Religious of the Archdiocese of Boston.
Recent articles in the Faith & Family section