Culture
In my view, the future belongs to schools with a clear vision and a keen understanding of the local educational landscape of their community.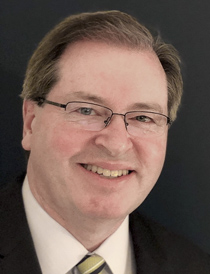 As the new superintendent of schools for the Archdiocese of Boston, I have enjoyed meeting countless people committed to the future of our schools -- principals, teachers, parents, students and clergy. The passion I have seen is nothing short of inspirational, and I look forward to visiting every school in the Boston Archdiocese.

Despite this passion, these are indisputably challenging times. Since the 1960s, enrollment in Catholic schools has dropped from a peak of more than 5 million students to just over 1.7 million students today.

Against this backdrop, the obvious question is: How can Catholic education in the Boston Archdiocese chart a more successful future? After two months as superintendent, a few tentative thoughts come to mind.

In my view, the future belongs to schools with a clear vision and a keen understanding of the local educational landscape of their community.

School leaders need to understand -- from a parent's perspective -- what the other options are in the same community. Since many of these options -- namely, district and charter schools -- are free, the Catholic schools that will survive will be those that offer parents something the free schools don't. This could be higher quality, smaller class size, stricter discipline, or a distinctive school design or curriculum.

Some Catholic school leaders wrongly believe that they should de-emphasize faith as they seek to market their schools in a broadly secular society. This is a mistake. Given competition from free district schools and free charter schools, a Catholic school will not prevail by positioning itself as a tuition-charging secular (non-religious) school. Our schools can "go further with faith." What Catholic schools offer is something more transcendent than any secular school can ever offer. This is our strength, not a weakness.

Several Catholic schools in the Boston Archdiocese understand all of this, including Bellesini Academy, Notre Dame Cristo Rey High School, St. Benedict Classical Academy, Sparhawk Academy, and St. Paul's Choir School. These schools are very different from each other, but each offers a clear vision, strong Catholic identity, and strong academics.

Bellesini Academy, a grade 5-8 Nativity school in Lawrence, has a small-school environment, strong Catholic identity, extended school days and an 11-month school year that provides students with almost twice the instructional time of public schools, and a unique advisory program that helps its graduates navigate high school and college.

A few blocks away is Notre Dame Cristo Rey High School. Under the Cristo Rey model, developed by the Jesuits, high school students work one day a week in an internship with a local company or nonprofit. These internships provide students with valuable work experience as a supplement to their academic studies. As importantly, the students are trained to shake hands, look people in the eye when speaking, show up on time, and complete assignments with reliability.

St. Benedict Classical Academy in South Natick, founded by parents, offers an authentically Catholic education and a strong focus on the classics for its pre-K through sixth-grade elementary students. Students explore "the treasures of Christian culture, art, architecture, music, and literature."

Sparhawk Academy in Millis, whose religious program is supported by Opus Dei priests, offers an all-boys education on a sprawling farm that includes daily mass in Latin, small classes, and a refreshing intentionality about outdoor activities, ranging from climbing trees, hiking, and farm work.

St. Paul's Choir School in Cambridge is the only all-boys Catholic choir school in the United States. Their musical program focuses on liturgical music, performed in the renovated St. Paul's Church in Harvard Square.

These faithful and purposeful schools attract not only students but also impressive levels of philanthropic support.

Because of an intensely competitive educational marketplace in the Boston Archdiocese, we need to be mindful of ever-shifting neighborhood demographics, cultural shifts in the age at which people have children, changes in technology, rising housing costs that are making family budgets very tight, and parents who are very savvy about their options. These factors underscore the need for thinking strategically about the future of Catholic education in the greater Boston area.

What are your ideas to create a brighter future for Catholic education in Boston? Please email me your thoughts at thomas_carroll@rcab.org.

- Thomas Carroll is superintendent of schools for the Archdiocese of Boston.
Recent articles in the Culture & Events section