Culture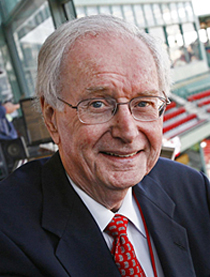 A week or so ago, in a game at Kansas City with two outs in the top of the second inning, Eduardo Nunez of the Red Sox cracked a vicious low liner directly at the Royals' pitcher, Danny Duffy. The ball caromed off Duffy's right shin bone in the direction of first base where first baseman Ryan O'Hearn gathered it up and easily made the putout to end the inning. Meanwhile, Duffy was on the ground, writhing in pain. After a few minutes he got to his feet and limped gingerly to the dugout. I thought, "Well, that's the end of his day." But he was back out there in the third, though not for long.

With his first pitch in the third inning, Flynn hit Jackie Bradley, Jr.; then Mookie Betts promptly homered into the left field bullpen. Three hits and two more runs later and Duffy, obviously not the same after being hit with that line drive, was indeed through for the day.

The incident was a reminder of what dangerous territory pitchers occupy, just 55 feet from home plate after following through on a delivery. The ball can come back at them at speeds significantly higher than what they have just thrown -- Nunez's drive was clocked at 110 miles per hour.

It brought to mind a game 19 years ago that was the most memorable Red Sox-Yankees game I ever attended -- and I don't even remember what the final score was or who won. I'll never forget, though, what happened late in that game. The Red Sox brought a journeyman relief pitcher named Bryce Florie into the game. Florie quickly retired the first man he faced before issuing a walk, and then he gave up a two-run single to Derek Jeter. Next up was outfielder Ryan Thompson, himself a journeyman -- the Yanks were his fourth major league team. Florie threw a slider, and Thompson made solid contact. I can still hear the crack of the bat, followed an instant later by a loud, sickening SPLAT!

The ball, a sizzling line drive, had hit Florie square in the face. He never had a chance. Replays would show that he had instinctively tried to cover his face with his glove but too late. Lou Merloni, playing third base, did what all ballplayers do by training and by instinct; he picked up the ball along the third base line and threw to first for the out before racing the Florie's side. The pitcher, lying on the ground with his hands to his face, was immediately surrounded by his teammates, manager Jimy Williams, and the trainer. I do not remember if they were joined by a team doctor. Those of us in the stands, or at least in the area just beyond first base where I was seated, could not see him at all, but we knew it was bad. The ballpark, filled with spectators -- it was a Yankees game, after all -- was eerily silent. After several long minutes, Florie was helped, holding a towel to his face, into a golf cart to be taken from the field.

As the cart passed directly in front of us on its way to canvas alley in short right field, where, under the stands, it would meet a waiting ambulance, Florie lowered the towel from his face and looked around. The sight was horrific; his face was covered with blood, most of it around his injured right eye. He was, at the time, temporarily blinded in that eye, but his main concern, as he said later, was whether or not he would live, let alone see.

As the ambulance sped Florie to the Massachusetts Eye and Ear Infirmary, the game resumed, but nobody's heart was in it, not the players' and not the spectators'. At the hospital, two operations took place; one to save his eye, the other to treat more than a dozen fractures around his eye, nose, and cheekbone. Both were successful although he would have lasting trouble with his vision.

What did Bryce Florie do as soon as he was sufficiently recovered from his horrific injury? He did what ballplayers do -- he went straight into a rehabilitation program to get back on the pitching mound again. Sure enough, on June 28, 2001, less than 10 months after he'd been hit with that line drive, he entered a game at Fenway Park to an emotional standing ovation. He pitched effectively for two and a third innings and declared afterwards that he "was back."

If it were a movie, inspirational music would swell, the screen would fade to black and Bryce Florie would live happily ever after. But it's not a movie, it's real life. The very next night he was brought into a game and gave up a grand slam home run. In his next game -- it couldn't happen again, could it? -- he was hit in the hand by a line drive and had to be taken out. After four more ineffective appearances, the Red Sox, less than a month into his comeback, released him, ending his big league career. Baseball, like all professional sports, is at heart, a cold, hard, what-have-you-done-for-us-lately, business. Florie is a baseball (the sport, not the business) guy, though, and he struggled futilely in the minors to make another comeback. He eventually gravitated into high school coaching.

Meanwhile, what of Ryan Thompson, the man who hit the ball that had struck Florie in the face? He, too, was traumatized; especially since, a decade earlier, as a young minor leaguer, he had been hit in the face by a pitched ball. Then, on July 5, 2004, while on a rehab assignment with the New Orleans Zephyrs, an affiliate of the Houston Astros, Thompson, trying to leg out a double, went into a head first dive into second base, and his chin inadvertently struck the defending shortstop's knee. The force of the collision snapped his head back and broke his neck. He was temporarily paralyzed. Doctors later said he had come within a hair's breadth of being permanently paralyzed from the neck down, like the movie actor Christopher Reeve. Thompson avoided that and eventually fully recovered, but his baseball career was over.

Baseball can be a beautiful game, but, as both Bryce Florie and Ryan Thompson can attest, it can be a very dangerous one, too. We shouldn't forget that.

- Dick Flavin is a New York Times bestselling author; the Boston Red Sox "Poet Laureate" and The Pilot's recently minted Sports' columnist.
Recent articles in the Culture & Events section