Culture
The 2019 team has done something that last year's team didn't do: they have faced the adversity of overcoming a putrid start which was followed by a sporadic few furlongs.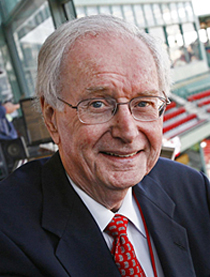 Question: What's wrong with the Red Sox?

Answer: Not as much as you think. In fact, not much at all. At least, that's what I think.

Since the early days of April, when the Olde Towne Team came stumbling out of the gate, Red Sox Nation has been wringing its hands, wondering what the matter is. Mookie wasn't hitting the way he did last year, and the pitchers weren't ready to start the season. They weren't playing well at all. They had the same players they had last year, but it didn't seem like the same team. What went wrong?

What went wrong is that they got off to a lousy start and haven't really found their rhythm in the first half of the season. What they have done, though, is this; they've stopped the bleeding and have slowly begun to come around.

It is unrealistic to have expected that the 2019 Red Sox would have the same type of year they had in 2018. But that's what we did expect, even though it had never been done before. No Red Sox team had ever won 108 regular season games and then romped through the post-season by winning 11 out of 14; not the ancient champions of Tris Speaker and Babe Ruth; not the legendary teams of Williams and Doerr; nor was it accomplished in the golden years of Yaz, Fisk, and Rice; not even with Clemens or Pedro on the mound, or Big Papi at the plate. The 2018 Red Sox did it, though. Maybe it will be done again in a hundred years or so. Then again, maybe it won't.

The 2019 team has done something that last year's team didn't do: they have faced the adversity of overcoming a putrid start which was followed by a sporadic few furlongs. Now they are faced with the real challenge of making up lost ground. Whether they can do it or not will test the mettle of this team.

What kind of shape are they in as they face the second half of the season?

Let's look first at Mookie Betts, the reigning batting champion and MVP. He is currently hitting in the .260s, or 80 points lower than last year. But he seems healthy, he still comes up with big hits at important times, and has an over-all game that is invaluable. Look for him to improve his batting average and to continue to be Mookie.

J.D. Martinez has hit a bit of a rough spot and his average has slipped below .300, but his home runs are on pace for a total of 35-40, and he is such a student of hitting I'd be willing to bet the farm that he'll finish at over .300.

It took Jackie Bradley, Jr. until the middle of June to climb over the Mendoza line of a .200 average, but he's been hitting well for a month now. His defense continues to be other-worldly.

Andrew Benintendi continues to puzzle me. I always thought that, with his beautiful swing, he'd be a perennial contender for the batting title. Who knows, maybe he will be, but he seems, at least to me, to be swinging and missing too much as he goes for the long ball.

I'll take the left side of the infield over any other in the league. Rafael Devers has become a real star, both at the plate and in the field. He not only shows great talent, but also he's become very consistent, especially on defense. He could be a real force for years to come. Xander Bogaerts has been the glue to the infield for a couple of years now and his hitting just keeps getting better and more timely. The Red Sox were wise to have locked him up for multiple years this spring.

I don't know about you, but I love Brock Holt at second base. Can he keep up his offensive and defensive production for the entire season? We're about to find out.

Michael Chavis hit the big leagues with a bang in April. Then, it became a whimper in May, when pitchers began throwing him high fastballs out of the strike zone and breaking balls down and away. In the last month he seems to have adjusted, though. He'll always strike out a lot because he's a big swinging guy, but he also appears to be a genuine big league player. Mitch Moreland, when he's healthy, seems to have changed his swing this year. He's going for the long ball on every cut he takes, and though he doesn't hit for average, he's had enough dingers to make it worth his while.

Has Christian Vazquez learned how to hit, or is it an aberration? Whatever the answer is, he's been an offensive force so far this year.

Don't look now, but the starting pitching, in slots one through four, has become what we hoped it would be; steady and at times dominant. Chris Sales' velocity was way down in April but it's back now and so is his effectiveness. David Price, Rick Porcello, and even Eduardo Rodriguez have been dependable starters. The fifth slot, with Nathan Eovaldi out most of the year, has been a crap shoot. If Eovaldi comes back the rotation seems to be in good shape -- if everyone can stay healthy. That's admittedly a big "if."

What about the bullpen? At times it's been very effective, and at other times less so. But overall you'd have to say it's been pretty good -- even though it seems that in almost every game there are a couple of guys out there I've never heard of before.

So that's where we are, at least as I see it, as we make the turn into the crucial second half of the season. The Sox would be better off ahead than behind, but they are by no means out of it. When September rolls around, they'll be in the hunt -- I hope. And think what the alternative could be. How would you like to be a Baltimore Orioles fan?

- Dick Flavin is a New York Times bestselling author; the Boston Red Sox "Poet Laureate" and The Pilot's recently minted Sports' columnist.
Recent articles in the Culture & Events section