Culture
... Harry Agganis had been extremely famous throughout Eastern Massachusetts for almost a decade. He was, in fact, the most renowned schoolboy athlete in the state's history.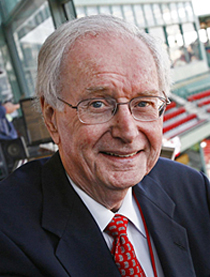 It was early in the afternoon of June 27, 1955, just 65 years ago, when the news first surfaced. It was just in the rumor stage at first, for the news cycle back then bore no resemblance to the 24-hour, round-the-clock circus that it is today. But when the story broke, it spread throughout greater Boston like a raging California wildfire. People gasped in disbelief upon hearing it. Soon, however, Boston's evening newspapers, the Traveler, the American, and the Evening Globe, were on the street with extra editions to confirm the unthinkable. People just getting home from work turned on their TV sets and listened in stunned silence as Arch MacDonald reported on that evening's newscast that it was, in fact, true.

Harry Agganis was dead.

The death of a young athlete always comes as shock; when it happens, it is usually caused by a tragic accident, such as an automobile or plane crash, or a terminal disease, such as cancer. In this case, Agganis, who had turned 26 that previous April, had been under doctors' care in the Sancta Maria Hospital in Cambridge since May, having been diagnosed with pneumonia, but there had been no hint of any life threatening complications.

Added to that was the fact that Harry Agganis had been extremely famous throughout Eastern Massachusetts for almost a decade. He was, in fact, the most renowned schoolboy athlete in the state's history.

His high school athletic accomplishments and his natural star power in baseball, basketball, and, especially, in football, made him headline material even in the Boston newspapers. Lynn's Manning Bowl was jam-packed with more than 20,000 spectators whenever his school, Lynn Classical, played a home game. In 1946, when he was just a junior, he led his undefeated team to the mythical national high school championship with a win in Miami over Granby High of Norfolk, Virginia. His team was invited back for the championship game the next year, but when told that two African American players on the team would not be allowed to participate, Agganis and his teammates voted to turn down the invitation. In his three-year, high school career, he passed for 48 touchdowns, rushed for another 24, kicked extra points, averaged more than 40 yards per punt, and was a standout defensive back.

College scholarship offers came pouring in, more than 75 of them. Frank Leahy, the legendary Notre Dame coach, openly lusted after him, calling him "the best prospect I have ever seen." But Agganis surprised everyone when he opted for Boston University, which didn't have a great football reputation but was only 10 miles from his home in Lynn, and he wanted to be near his widowed mother, to whom he was devoted.

His legend increased by tenfold during his years at BU. Already known as the 'Golden Greek,' he showed his mettle during his sophomore year (freshmen were ineligible for varsity play back then) but his Marine reserve unit was called to active duty during the Korean War, so he spent the next year starring for Camp Lejeune's team in North Carolina. On his return to BU, his reputation and drawing power were such that Terrier home games at Fenway Park were all sell-outs, and nationally ranked teams vied to get on BU's schedule so they could share in the gate receipts. Agganis never disappointed, keeping his generally outmanned teammates ahead, or close to it, with his personal brilliance. His final college game, the Senior Bowl, was not unlike all the others he had played, when he passed for two touchdowns, rushed for another, had two interceptions on defense, punted, and place-kicked while playing for 59 of 60 minutes, and winning the game's MVP honors.

The Cleveland Browns, the New England Patriots of the day, made him their number one draft choice and reportedly offered him a signing bonus, which was twice that offered by the Red Sox. But he opted for baseball, saying that he'd already proven himself on the gridiron and wanted to try his hand on the diamond. There was also the issue of wanting to stay locally based. If the Patriots had existed back in the '50s, one wonders if it might have affected his decision.

After serving a year in the minors, with Louisville, he was brought up to the Sox in 1954. He got off to a good start before slumping in the second half, finishing with an average of .251. But he seemed to have figured it out the next year and was batting .313 before being hospitalized in May. He rejoined the team in early June, but suffered a relapse after two games and was rehospitalized.

And then, without warning, he was gone. The official cause of death was a pulmonary embolism.

The youngest of seven children, he had been born in West Lynn to parents both of whom had immigrated from Greece. He was christened with the classic Greek name of Aristotle and his mother called him by its common diminutive, Ari. The neighborhood kids had followed suit, except that they Americanized the nickname by adding an 'h' to the front of it. Just think, if a certain well-known Greek shipping magnate had been born in Lynn, he might well have gone down in history as Harry Onassis.

He was completely unaffected by his fame and so generous of spirit that it has been impossible, for more than six decades, to find anyone who ever had a negative thing to say about him. The ranks of his contemporaries are rapidly thinning; he'd be 91 were he still alive, but everyone to whom I have spoken over a period of more than half a century counts, or counted, it a privilege just to have known him and to have been in his company.

The Red Sox were in Washington on the day of his funeral (the Senators had refused to postpone the game) and a memorial service was held at home plate with players from both teams lined up along the foul lines. It was reported that Ted Williams, who had been the only player allowed to visit Agganis in the hospital, wept openly.

No one knows what he might have accomplished had he lived, but there is no denying that he had exceeded expectations in everything he had committed to. Men like Harry Agganis don't come along very often. Evidence of that is that ever since that fateful day 65 years ago, we've never seen someone like him again.

- Dick Flavin is a New York Times bestselling author; the Boston Red Sox "Poet Laureate" and The Pilot's recently minted Sports' columnist.
Recent articles in the Culture & Events section