Culture
So far, this season, I've seen good games and bad ones, close ones and lopsided blowouts, but I have yet to get truly excited during any game that I've seen.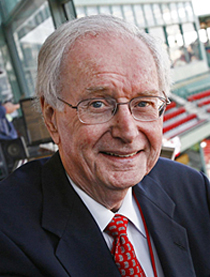 When we tune in to watch games in this weirdly strange, pandemic-altered sports season, we hear the artificially fabricated sound of crowd noise, without which the telecasts would have a hollow feeling. There are varying levels of success to the technique of pumping in the sound of people who aren't there, but by and large the system works. The illusion that there are fans in the stands, even though everyone knows that is not the case, is comforting. It's an advantage to those of us who are at home watching. I don't know if you could call the cardboard cutouts in the seats an advantage because they seem to be pretty indifferent to what's going on -- except for the one that got conked by a Michael Chavis home run the other night.

There are some, though, who do not share in the benefits of the make-believe crowds. Those are the people who are actually at the games, the people who are playing in them. It has to be like playing in a vacuum. When something exciting happens, there is nobody there to get excited about it. Crowds of people generate energy, and that's what is lacking in the games I've watched. So far, this season, I've seen good games and bad ones, close ones and lopsided blowouts, but I have yet to get truly excited during any game that I've seen.

It's certainly not the fault of the telecasts themselves, which have proceeded as smoothly as ever, with the team of O'Brien, Eckersley, and Remy making us feel that they are actually in Fenway Park, or wherever it is that the Red Sox are on a particular night. They are, in fact, in a sound-proof studio in Watertown, watching the same TV images that we are. I still picture them, though, in the telecast booth high above the field, describing the action that's going on below them. Of course, the truth is that, even when they're at the park they have to rely heavily on their monitors to describe what's going on. When there are occasional shots of them in the studio, it makes me appreciate their professionalism even more. The fact that they can be as engaged in the games and as engaging in their commentary night after night, even from their remote sight, strengthens my conviction that baseball's biggest fans are its old players. They know how hard the game really is; they know how players instinctively feed off the crowds in the stands, some more so than others.

There are some players, David Ortiz was the most glaring example, who live for the big moment, when everything is on the line, when the spotlight is shining directly on them, when the pressure emanating from the crowd is highest. Ortiz used that energy as his inspiration and motivation and as often as not he produced memorable results. Pedro Martinez was the same way. They sought out the spotlight and filled it when it shone upon them. One wonders if they would have been the great players they were if they were forced to play before empty stands every night.

At the other end of the spectrum are players like Carl Crawford, who excelled when he played for Tampa Bay before crowds of just seven or eight thousand a night but seemed to shrink in size when he was brought onto Boston's big stage. He'd been a big star with Tampa Bay, a .300 hitter with 50 stolen bases a year. It all vanished in Boston, where he signed a big contract and the crowds of 35,000 a night expected results. Those results were not, as you may recall, forthcoming. Sox fans were thrilled when the team signed him prior to the 2011 season, and even more thrilled when they traded him in 2012. He'd probably have thrived in the current climate, when the paid attendance every night is zero.

Here's a question I have absolutely no answer to: What do you suppose is the matter with Andrew Benintendi? When he first came up to the Red Sox late in the 2016 season, he looked like a sure-fire star. Everyone remarked on the beauty of his swing -- remember? He appeared to be a batting champion in the making. In the magical year of 2018, he hit .290, played an excellent left field and seemed ready to blossom into superstardom. Then, last season he regressed. He hit for an average of just .266 and, at times, he really struggled. Nobody mentions anything about the beauty of his swing anymore. This year has been an absolute nightmare for him. He started off with just two hits in his first 33 at-bats, and one of those was a bunt. In addition, he struck out a whopping 15 times. It might be my imagination, but it looks like there are times when he's come up to the plate looking like he's already been beaten. I hope he can straighten out, but I no longer believe he'll be a batting champ some day. He signed a two-year, 10 million dollar contract just before spring training started so he'd be difficult to move in a trade.

Then, there is the elephant in the room -- the pitching, or, more to the point, the lack of it.

Chris Sale is out for this season and probably a good chunk of 2021, having undergone Tommy John surgery. Eduardo Rodriguez has been shut down for the year because of after-effects from COVID-19 and there is no telling what the long-term ramifications might be. There are a couple of proven relievers, but the rest of the staff amounts to one big question mark.

In the 1935 Broadway season, the hit play of the year was a Rodgers and Hart musical called "Jumbo," starring, among others, Jimmy Durante. In one scene, Durante came furtively on stage leading a full-grown elephant. You can just imagine the effect a huge pachyderm on stage had on the audience. The police suddenly appear and call out to Durante, "Hey! Where are you going with that elephant?" Durante steps in front of the elephant as if trying to hide it from view, and says innocently, "What elephant?"

The line brought down the house because, of course, there was no way to hide Durante's elephant -- just as there is no way of hiding the Red Sox elephant in the room. They've got no pitching.

- Dick Flavin is a New York Times bestselling author; the Boston Red Sox "Poet Laureate" and The Pilot's recently minted Sports' columnist.
Recent articles in the Culture & Events section