A determined and resilient young mother, Shanice found guidance, structure and support through the Healthy Families program, all of which helped her both set and work towards her personal goals.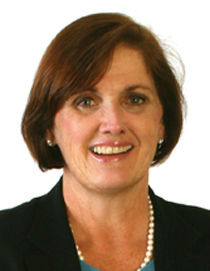 Colorful balloons, streamers and fish of all kinds adorned the Under the Sea themed room. Tabletops were decorated in the colors of the sea, with brightly colored fishing-game centerpieces. Occupying a large corner of the festive room was the New England Aquarium's Traveling Tidal Pool for all to enjoy. It was great fun to see not only the children, but also their parents splash in the water and come face to face (many for the first time) with the clams, crabs and starfish and other tidal pool creatures the Aquarium staff had brought along.

The occasion -- our annual Healthy Families Achievement Day -- is an opportunity to recognize the efforts of the young mothers and fathers who participate in our Boston-based Healthy Families Program. Healthy Families is a voluntary program that provides strength-based, family centered and intensive home visiting services to first time parents under the age of 24. Our three programs (based in Boston, Lynn and Haverhill) are now in their 10th year of partnership between Catholic Charities and the Children's Trust and the Massachusetts Home Visiting Initiative. Our highly skilled and trained home visitors meet with each family in their home or in the location of their choice to provide supportive services aimed at increasing positive parenting, enhancing health and development, and preventing child abuse and neglect.

One such home visitor is Brenda, who began working with Shanice more than three years ago. At the time of their first meeting, Shanice was 17 years old, pregnant with twins and living with her father and grandmother while attending high school. A young woman with an engaging smile, Shanice gave birth three months prematurely. Sadly one of the twins died within weeks of her birth. Shanice was then faced with the experience of grieving for a child while also caring for her newborn son with special needs. Soon after, Shanice also became homeless.

Shanice and her son lived in a hotel and two shelters before she was able to secure a temporary apartment through a transitional housing program. Eventually, with advocacy from our program, Shanice was able to secure her own apartment, where she continues to live today.

A determined and resilient young mother, Shanice found guidance, structure and support through the Healthy Families program, all of which helped her both set and work towards her personal goals. Her son continues to grow and thrive and Shanice has become expert in accessing the special services he needs. Shanice also developed the confidence necessary to mentor other Healthy Family participants -- something that she does often and with great care.

Brenda and the Healthy Families Program have been a source of constant support to Shanice and her son over our three-year involvement with the family. Having accomplished much, Shanice is now ready to graduate from the program, and will do so with confidence in her ability to be the best parent she can be.

Healthy Families is just one of the many Catholic Charities programs serving parents and their children across the Archdiocese. In the spirit of assisting families, it is our hope you will consider supporting us in this year's Rodman Ride for Kids. For the last 10 years, Catholic Charities has been fortunate to be an affiliated charity with this non-competitive cycling tour of Southern Massachusetts. This year Team Catholic Charities' goal is to raise $150,000 -- all to support the children and youth that we serve. Thanks to the Rodman Foundation, everything that we raise will receive a six percent match. To learn more about our work, or to find out how you can support the Rodman Ride For Kids, go to www.ccab.org.

DEBORAH KINCADE RAMBO IS PRESIDENT OF CATHOLIC CHARITIES OF THE ARCHDIOCESE OF BOSTON.
Deborah Kincade Rambo is president of Catholic Charities of the Archdiocese of Boston.
Recent articles in the Culture & Events section