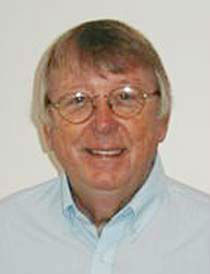 From the gridiron
---
When the admirable Houston Antwine quietly departed this mortal coil the other day some strong and sweet memories of the way the game used to be were stirred among those of us privileged to have been around when the American Football League was winning the struggle to gain a toehold in skeptical towns like Boston thanks entirely to guys like "Twine." The tributes were touching.
For Houston Antwine was a prototypical, early AFL stalwart; more than good enough to excel in the rigidly established NFL replete with its superior airs but denied the chance because he lacked what the oligarchs of the senior league then considered a sufficient pedigree. No doubt an even bigger factor were the league's de facto racial quotas which conveniently got little attention in those days but were no less a harsh reality. For all such reasons, the AFL was a breath of fresh air where personable chaps like the Twine could thrive.
He anchored the defensive line that gave the Patriots their earliest identity. His buddy, the large and equally likeable Jim Lee Hunt, was the other tackle with that estimable pair of Jesuit-trained scholars, Larry "Ike" Eisenhower out of Boston College and the late and greatly missed Bob "Bubba" Dee of Holy Cross, serving as granite pillars at either end. Maybe some time somewhere four better football players have been strung together to form a first-class front-four, but never four better or more solid guys.
We tend to forget that those Patriots teams of the AFL's formative era were so fine. Those lads contended regularly, came close a couple of times, weathered patiently the leagues growing pains, and endured this region's notorious indifference with grace and dignity, while playing for mere pennies compared with the immense bucks the grunts make nowadays. But there wasn't a shard of pretense in a one of them. They were the sort of fellows you'd want to go to war with, should the need arise. And that is their lasting identity, at least with me.
Twine's passing -- too young at 72 -- reminds us how much has changed and how far this team, this franchise, this game, the entire sporting culture has come. In the life span of an original Patriots' warrior, the dime-store operation that poor Billy Sullivan scratched and clawed desperately to hold together has blossomed into a mighty, multi-billion dollar, multi-national in the hands of Clan Kraft. The crime of it is that Twine and his three distinguished line mates didn't get paid collectively half as much a season as the single lowliest special teams scrub makes on today's team. Nor do today's players bother to ponder that irony let alone do anything about it.
In last summer's epic labor negotiations, the owners and players combined once again to stiff the old-timers on health and pension issues. What would it take to reward the men who created the bonanza that the NFL opus has become? Not much, really; just a slice of the immense profits the owners revel in and a modest share in the rich benefits the players wallow in. The treatment of the game's elders is criminal. But one suspects that old friend Twine -- an urbane fellow -- never let it bother him.
So we arrive at another post-season frolic with more money on the table in a single weekend than was up for grabs over any single entire season in those formative AFL years we wistfully recall. It all leads to the Republic's most revered secular holyday -- Super Sunday -- wherein a single half- minute's commercial time costs $1.5 million just to plug hideously over-priced products we don't even need. It's a great country. And this, deservedly, is our national game.
So what might we expect, come the transcendental moment? Odds are the answer to that is, 'much'!
Even if -- as of the writing -- they haven't won a playoff game in four years your dear Patriots loom as heavy favorites to at least make it to the end-game. In a season in which events consistently unfolded in snappy ways that increasingly favored their cause, the first playoff round was ridiculously fortuitous.
How elated do you think Boss Belichick was when St. Timothy of Tebow miraculously delivered the Broncos over the Steelers? The Fox of Foxborough will never let on but one suspects his joy was boundless.
That there is something very special about young Mr. Tebow, no reasonable and fair-minded person should deny. But nobody in this game is better equipped to stunt Tebow's magic and short-circuit his obvious communion with the football gods than Bill Belichick. The Boss has already established as much the first time they met. If anything, the second meeting might even get uglier.
Of all the obstacles on the AFC side, the Steelers represented the gravest threat to the Patriots keen hopes for a return to eminence. But that was before the Steelers got ravaged by injury late in the regular season, then had the misfortune to lose a coin-flip.
Page 1 of 2