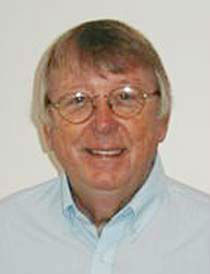 From the gridiron
---
When the admirable Houston Antwine quietly departed this mortal coil the other day some strong and sweet memories of the way the game used to be were stirred among those of us privileged to have been around when the American Football League was winning the struggle to gain a toehold in skeptical towns like Boston thanks entirely to guys like "Twine." The tributes were touching.

For Houston Antwine was a prototypical, early AFL stalwart; more than good enough to excel in the rigidly established NFL replete with its superior airs but denied the chance because he lacked what the oligarchs of the senior league then considered a sufficient pedigree. No doubt an even bigger factor were the league's de facto racial quotas which conveniently got little attention in those days but were no less a harsh reality. For all such reasons, the AFL was a breath of fresh air where personable chaps like the Twine could thrive.

He anchored the defensive line that gave the Patriots their earliest identity. His buddy, the large and equally likeable Jim Lee Hunt, was the other tackle with that estimable pair of Jesuit-trained scholars, Larry "Ike" Eisenhower out of Boston College and the late and greatly missed Bob "Bubba" Dee of Holy Cross, serving as granite pillars at either end. Maybe some time somewhere four better football players have been strung together to form a first-class front-four, but never four better or more solid guys.