The collects of Easter: The Easter Vigil in the Holy Night
---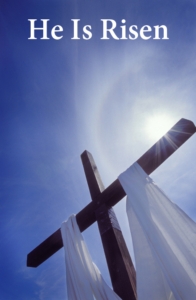 iStock photo
O God, who make this most sacred night

radiant with the glory of the Lord's Resurrection,

stir up in your Church a spirit of adoption,

so that, renewed in body and mind,

we may render you undivided service.

The first collect of the Easter Season speaks of adoption. To the average Catholic, such a term does not immediately bring to mind the celebration of Easter Sunday. Other than Alleluia, there is probably no other word more appropriate to the Easter Vigil than another word beginning with A: adoption.

The Easter Vigil in the Holy Night, as it is called on the new Roman Missal, is the privileged time for the celebration of the sacrament of baptism, when the enlightened go down into the tomb with Christ, die with him, and are reborn to eternal life.

It is through baptism that we are joined to Christ's paschal dying and rising and become sons and daughter of God our Father. St. Paul talks about this in his letter to the Romans: "...those who are led by the Spirit of God are children of God. For you did not receive a spirit of slavery to fall back into fear, but you received a spirit of adoption, through which we cry, 'Abba, Father!'" (Romans 8:14).