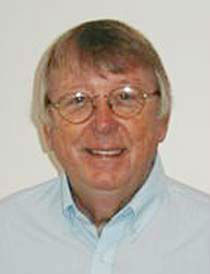 End of an era?
---
Mothers' Day is ludicrously early to be proclaiming anything definitive about the baseball season let alone where teams will finish and how they'll get there. Yet being no stranger to ridiculous premises or ill-advised ventures into the unfathomable, your host will gleefully take the plunge.

Be it declared that in only six weeks such doubt that may have lingered is dissolved. This will decidedly be the year that the too long favored, too much deferred to, and endlessly fawned over Red Sox and Yankees come back to the pack. No longer will they be the pampered pets of the television networks with their drifts from tedium to redundancy absurdly indulged, as if some holy rite. The axis is snapped. The spell is ended. See how you like being out of the money by Labor Day, lads.

Well, maybe it won't quite come to that degree of finality this season. One or the other and maybe even both could still be rumbling -- at least cursedly in the wings -- come September. One hardly expects them to expire without a whimper, even if the Red Sox came close to doing so just last September. There may be gasps left. But the inevitability of a change in the tide governing the AL East so dominated by these ageless dreadnoughts for a full baseball generation is beyond dispute.