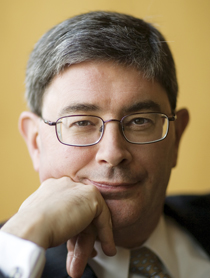 Social Justice Priorities: Life and Religious Liberty
---
At this critical moment in history, there are two social justice priorities for the Catholic Church in the United States: the defense of life at all stages and in all conditions, and the defense of religious freedom for all. During this Fortnight for Freedom, in which the U.S. bishops are calling all Catholics to pray and work for religious freedom, it's important to reflect on the linkage between these two great causes.

As the language of the First Amendment to the Constitution indicates, religious freedom in the United States has always been understood as one of a cluster of fundamental freedoms--spheres of free thought and action essential to individual liberty and civil society. That idea of constitutionally limited government--a government that makes no theological judgments (religious freedom), that does not control the media (freedom of the press), that does not control thought and culture (free speech), and that does not occupy all the "space" in society (freedom of assembly)--rests, philosophically, on the premise of fundamental human equality.

Yet the premise is counterintuitive. We know that all men and women are not created equal in intelligence, beauty, wealth, linguistic skills, or ability to hit a curveball. Everything we see, every day, everywhere, speaks of human inequality. How, then, sustain a constitutional order of freedom on the basis of human equality? Is equality a pious fiction, a noble lie we tell ourselves?