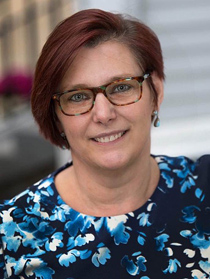 Faith in the world
---
With people coming and going the head count in our house is always in flux this time of year. I have to stop and think about just how many people will be home for dinner on any given day, and the back to school departure dates are hard to remember. But I love it, because we don't have seven of our eight kids home all at once very often any more.

Sometimes, it feels like we're living in a train station or airport. Our children have been all over the place pursuing work and education and extra-curriculars this summer. One was studying in Italy, another is now preparing for a semester in Paris. A third was part of a performing band at a large music festival in Switzerland. Three went to a dance competition in Chicago, while another travelled to Arizona and Washington, D.C. for an internship with a non-profit. In the fall, one of the four still at home will visit his sister in England and France. And me? I get to stay home and watch it all.

Hey, I've had my turn. And while I hope to get one or two last rides on the carousel in the years ahead, it's a pleasure to see our kids pursuing who they are in a world they think of as basically good. That is, they see the world the way God created it and the way it ultimately will be.