Thorp to step down as head of Office for Pastoral Support and Child Protection
---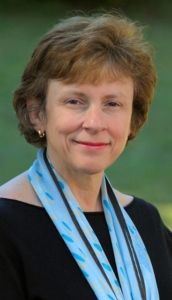 Barbara Thorp Pilot file photo/Gregory L. Tracy
BRAINTREE -- After 35 years of service to the Archdiocese of Boston, Barbara Thorp will be stepping down from her position as director of the Office for Pastoral Support and Child Protection this September.

Thorp directed the office dedicated to providing pastoral and mental health outreach services to survivors of clergy sexual abuse or misconduct, their families, parishes and all those impacted since 2002.

Prior to that she worked as a social worker for Catholic Charities and then led the Pro-life office from 1985-2002.

Coordinating archdiocesan efforts to ensure the protection of children, Thorp also supervised the Office of Child Advocacy and the Office of Background Screening.

She described her service to the archdiocese through the office as "privileged."

"This has been really 'holy ground,' to have been invited into the sacred space of people's lives in the midst of a very, very painful moment in the life of our Church. So, I have just considered every minute of it an extraordinary gift and a blessing for me personally," she said.

"I have prayed and thought about this for a long time now too and it just felt like this was the right moment," she said.

"I think the people often will think in a situation like this, 'well you know Barbara must be burnt out or something like that.' It is not that at all," she said.