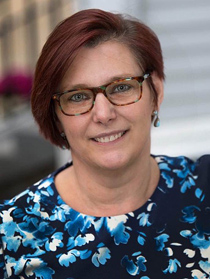 Conventional wisdom
---
Most people probably wish they could flip on the television this week and next without having to see or hear anything about national political conventions. But I love this stuff. The pageantry, well-rehearsed rhetoric, and appeals to the virtues of the common that which epitomize our electoral process always make me feel good about being an American.
For me, that's a big deal. When I was a kid nobody was proud of our country. I'm pretty sure it was the aggregate effect of the nightly news Vietnam body counts, and the Watergate scandal. The first time I saw genuine patriotism, I was in my twenties.
It's easy to be cynical about politics, because political answers just aren't deep enough for the questions we have and ask. But whether the room is filled with Republicans or Democrats, conventions have the potential to do more than take up all the primetime slots. They aren't just a week long string of wine and dine events for party delegates from you-name-it or never-heard-of-it, USA. Conventions are meant to accomplish something. They have a purpose.
Political parties gather their members for several reasons. Together they hammer out a platform that articulates shared values and beliefs. Together they celebrate those beliefs, and choose candidates who will work to implement those values. They listen to speakers who shape the coming debate by defining challenges against a backdrop of images that inspire and motivate people to face them. And they come together to both forge and express the unity they will need to reach out and carry their message forward.
If you take away the smoke and mirrors, the media hype, the red and blue balloons, patriotic pride, and the political goals and processes, what happens at a national party convention begins to look strangely familiar. Unity, shared values, and mission are not foreign to the Church of Jesus Christ. We are all about the message, all about values, all about mission, and all about a unity so deep it can be only be called communion.
Page 1 of 2