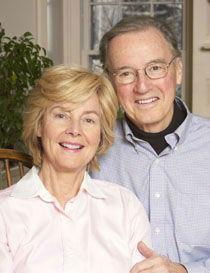 Endangered souls
---
The brutal murder of four Americans serving our diplomatic mission in Benghazi, Libya -- one of them a Catholic family man from Winchester -- caused sorrow and outrage through the nation. And, appropriately so. We are offended, too, because this was a planned insult to a great and generous nation. But what about those who are living daily under the threat of violent death to themselves and their loved ones?

Last year over 150,000 Christians were martyred for their faith. 150,000! Headlines such as these -- drawn from just two months, May and June 2012 -- have shown up in the back pages of our newspapers:

-- "Convert from Islam in Sudan Losses Wife, Children"

-- "Police in Pakistan Decline to Prosecute Rape/Beating Suspects"

-- "Egyptian Judge Frees Attackers Who Knifed Christian"

-- "Blast Wreaks Bloodshed on Two Churches in Bauchi, Nigeria"

-- 'Pakistani Muslims Rape Girl, Beat Relatives for Prosecuting"

Behinds these headlines are heart wrenching stories of human depravity: huge congregations of Nigerian Catholics gathered for Christmas Mass, having their church set aflame by mobs and hundreds perishing; of an 11 year-old Christian girl being set upon, raped, stabbed to death and her body mutilated; of entire families being slaughtered for the crime of being Christians.