Pastor looks forward to first phase of pastoral planning
---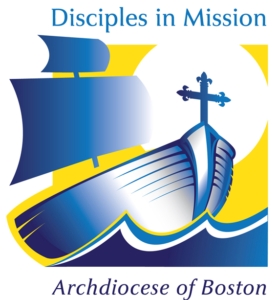 SALEM -- Faithful across the archdiocese waited last week to hear which parishes would enter the pilot phase of the new pastoral plan to organize the archdiocese's 288 parishes into 135 collaboratives. Within a collaborative, each parish will retain its separate identity but share a pastor and pastoral team.

Then, on Jan. 10, it was announced that 28 parishes in Belmont, Beverly, Billerica, Brookline, Jamaica Plain, Lakeville, Lynn, Lynnfield, Methuen, Middleboro, Newton, Roxbury, Salem, and Weymouth received news that they would constitute the first 12 collaboratives to start the first phase of the plan.

In Salem, St. James Parish, St. John the Baptist Parish, Immaculate Conception Parish, and St. Anne Parish will form a collaborative of four parishes. The new pastor of the four parishes will be named by early April.

Father John Sheridan, the pastor of St. James, said he felt encouraged that the plan is underway.

"I am delighted because we have a plan, we have a schedule, and I look forward to walking through the stages of it," Father Sheridan said.

"The whole process has been --and I believe in a very special way here in Salem -- organic. It has come up from the community and a series of meetings, a series of discussions, and that atmosphere of trust and openness that has been fostered by this entire process really gives us a sense of confidence that we can move ahead," he said.