Ordination Class of 2017: Deacon Michael Zimmerman
---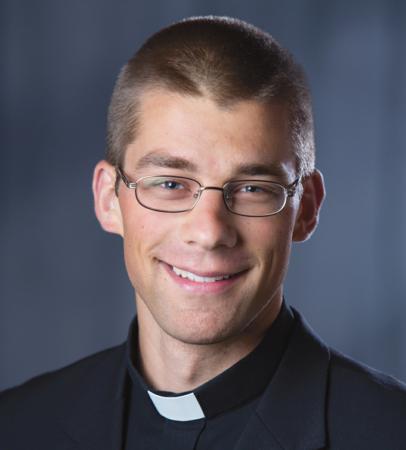 Deacon Michael Zimmerman Pilot photo
This is the seventh in a series of articles profiling each of the eight men who will be ordained to the priesthood by Cardinal Seán P. O'Malley on May 20.

Deacon Michael Zimmerman's journey to the priesthood has its foundations in his home parish of St. Joseph, Needham. The middle of three children, with one older sister and a younger brother, Deacon Zimmerman grew up in Needham, where he attended his parish school.

"Our family was involved in the school and parish life and town activities, usually due to the prompting of my mother," the 28-year-old recalled, adding that he and his siblings were all altar servers at St. Joseph Parish.

As a teen, Deacon Zimmerman attended Xaverian Brothers High School. During high school, Deacon Zimmerman began attending LifeTeen at St. Mary Church in Dedham, where he first began taking his faith seriously.

"It was through their community, retreats, and pilgrimages that I converted to an intentional and practiced faith," recounted Deacon Zimmerman. Two other important events also came about due to his involvement in Life Teen -- he met his longtime girlfriend, and he first began to think God was inviting him to be a priest.