From Cardinal Seán's blog
---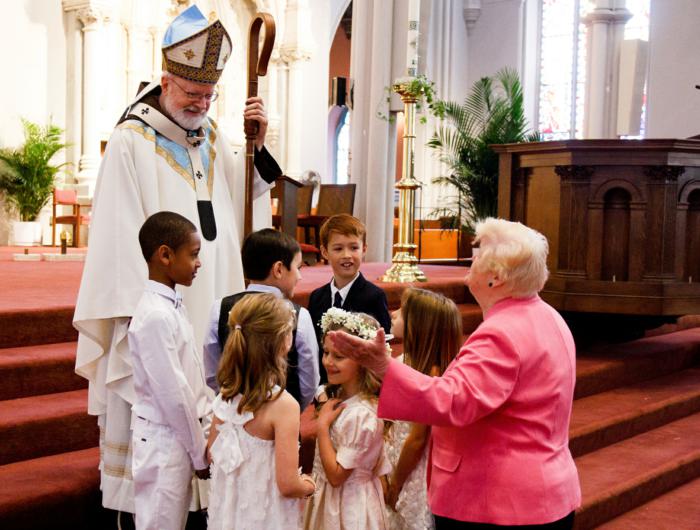 'On Sunday (5/7), we celebrated the First Communion Mass for the English speaking children in the cathedral parish.' Pilot photo/CardinalSeansBlog.org
Last Friday (5/5) I went to St. Paul School in Hingham to celebrate a Mass to mark the school's 65th anniversary. We were very happy to be joined by a number of the Sisters of Charity to Halifax who are the founders of the school. Afterwards, I made a visit to the school and stopped in at the school's Grandparent's Day celebrations.

Dinner with seminarians

On Friday, I had one of our regular dinners with a group of seminarians. This time I met with a group from St. John's Seminary, as well as several of our college seminarians studying at Our Lady of Providence. It is always very encouraging for me to be together with our future priests, and these gatherings give us a chance to discuss various issues in the Church and the world.

Fatima Shrine in Holliston

Saturday (5/6), I went to the Fatima Shrine in Holliston for their celebrations to mark the 100th anniversary of the apparitions of Our Lady of Fatima.