Marian Pilgrimages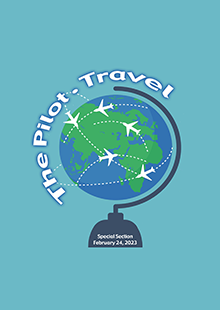 Marian Pilgrimages has been organizing pilgrimages to Marian Shrines around the world for over 30 years. Marian Pilgrimages is rejoicing in the renewed interest in travel and focus on our faith. The family-run business offers custom-made itineraries to religious and Marian Shrines, such as the Holy Land, Medjugorje, Lourdes, Italy, Fatima, Camino de Santiago, Ireland, and Guadalupe. Marian Pilgrimages is proud of the high standards of accommodation, fantastic team of guides, and the welcoming nature of staff.

At Marian Pilgrimages, we believe that a pilgrimage should help deepen our focus, renew our spirit of love, forgiveness, and peace and overall replenish our faith. A pilgrimage is a deeply individual experience and we at Marian Pilgrimages believe that we provide the spiritual environment accompanied with like-minded pilgrims and a structured program to make sure that you receive the most out of your pilgrimage with the least amount of hassle.

With a loyalty in providing successful pilgrimages and a belief in the messages and meaning of the Shrines, Marian Pilgrimages offers not only a spiritual pilgrimage but an extensive, professional program.

This year in particular, we are thrilled to be offering pilgrims the opportunity to travel to and experience Fatima, Lourdes, and Medjugorje.

Fatima is a world-famous Marian shrine located in Portugal; it saw the beginning of apparitions to Francisco, Jacinta, and Lucia in 1917. Our Lady's appearance was preceded by an angel, who appeared to the three children several times in 1916.

The Blessed Virgin appeared on the 13th day of every month between May and October at Cova de Iria. She delivered messages from God. Today, Fatima is a worldwide place of pilgrimage, thousands of people flock here every year to pray to Our Lady and Our Lord.

Lourdes, located in southwestern France, is the most visited pilgrimage site in the Christian world. It welcomes over 6 million pilgrims each year to venerate the site of the Marian apparitions to Bernadette Soubirous in 1858. Most of these visits take place between April and October. There were 18 apparitions in total and 2023 marks the anniversary of the 165th year of Lourdes.

Pilgrimages to Medjugorje, a small village in Bosnia-Herzegovina, usually begin at Easter and continue through October with pilgrims generally avoiding the hot summer months. Apparition Hill, where the apparitions began, is the focus for most pilgrims. Here, they ascend to its summit to join in prayer and reflection. Since 1981, the Blessed Virgin Mary has been appearing and giving messages to the world. In Her own words She tells us, "I have come to tell the world that God exists. He is the fullness of life, and to enjoy this fullness and peace, you must return to God." Medjugorje has been a place of peace, hope, and inspiration for many.

For more information, visit www.marianusa.com or call us at 781-331-2444.

Like us on Facebook/Marian Pilgrimages or Instagram @ marian_pilgrimages.

Marian Pilgrimages, 146 Front Street, Suite 201A, Scituate, MA 02066.