BC High summer programs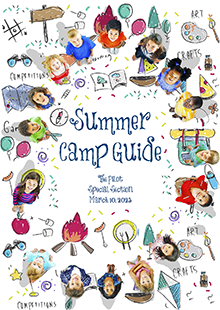 Whether you are looking for academic enrichment, athletic growth, or just want to enjoy some fun, BC High is the place to be this summer.

For the academically minded student, BC High offers top notch academic courses in a wide variety of areas, including SAT/ACT prep, chemistry, biology, algebra, geometry, trig for calculus, digital photography, intro to drawing, high school writing, and more. Rising high school seniors can get a jump start on their common application in our College Essay class. Additionally, middle schoolers can get ahead with Math Fundamentals, Writing Fundamentals, Study Skills classes, and an Intro to Algebra I class.

High school and middle school athletes will enjoy our sports camps, which are designed for players of all ability levels. Led by dedicated BC High coaches, our goal is to promote teamwork and fun through various drills, games, and competitions. Camps are offered in baseball, basketball, soccer, lacrosse, and football. Just looking to maintain a strong body? Check out our Scholastic Sports Performance Program to improve mobility, strength, power, speed, and conditioning.

For campers interested in trying something different this summer, we offer the following specialty programs: Arts Camp, All Sports, Minecraft, Coding and Robotics, Roblox Mission to Mars! And Dungeons and Dragons.

Many of our offerings are co-ed, and we encourage everyone to explore our programs on our website at www.bchigh.edu/summer-programs.