St. Sebastian's summer programs inspire love of learning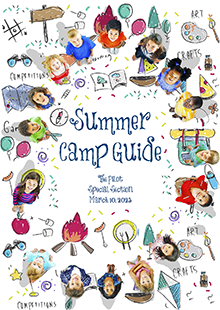 St. Sebastian's Summer Program provides boys entering grades three to nine with opportunities to hone academic or athletic skills while having fun on our beautiful campus in Needham. Our Summer Programs are open to all boys; you do not have to be a St. Sebastian's student to attend. The one-week sessions provide a fantastic way to learn more about St. Sebastian's, to develop or strengthen specific skills, or simply to have an enriching summer experience.

Our five Academic Workshops -- Writing, Debate and Public Speaking, Innovation Lab, Math, and Biotechnology -- are geared towards students seeking enrichment in an intellectually challenging and engaging environment. Taught by our experienced faculty, each workshop will be small to allow for individualized instruction and to promote teamwork and cooperation. Focused on scholarly growth, academic collaboration, and personal achievement, these workshops promise to prepare students for the next school year and to inspire a life-long love of learning.

Our five Athletic Clinics -- Basketball, Flag Football, Lacrosse, Soccer, and Squash -- give athletes the chance to grow in their favorite sport while taking advantage of our state-of-the-art athletic fields and facilities. Each clinic is run by one of our seasoned coaches and staffed by current and former varsity athletes.

Participants of our Summer Program come away with increased confidence, concrete skills, and new friendships. To learn more and register, visit www.stsebs.org/summer.