Culture
Last week I had the honor of filing, on behalf of those residents and their families, a "friend of the court" or amicus brief at the U.S. Supreme Court in support of the Little Sisters of the Poor.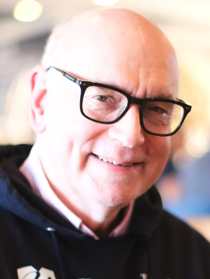 For almost 150 years, the Little Sisters of the Poor in the United States have provided an incomparably loving environment for elderly poor people, many of whom have nowhere else to go. The Little Sisters' religious beliefs inspire them to give up their lives for this work, but they don't force their religion on others; they provide this irreplaceable service regardless of religious affiliation, condition of dependency, or ability to pay. Now the Little Sisters are being told by the federal government that if some employee wants free contraceptives, they must facilitate -- in violation of their religiously informed consciences -- or face huge fines that would endanger their ability to carry out their mission of mercy. Residents at homes run by the Little Sisters and their families, because of their overwhelmingly positive experiences, want to support the continuation of the Little Sisters' invaluable work.

Last week I had the honor of filing, on behalf of those residents and their families, a "friend of the court" or amicus brief at the U.S. Supreme Court in support of the Little Sisters of the Poor. It was just one of 43 such briefs supporting the Little Sisters, from groups as disparate as the Southern Baptist Theological Seminary, the National Association of Evangelicals, Orthodox Jewish Rabbis, 20 states, 207 Members of Congress, and the American Islamic Congress. The case will be argued in March, with a decision expected by the end of June.

As Charles Dickens wrote when he visited them in France in the 1850s shortly after their founding, "The whole sentiment of the household is that of a very large and very amiable family. To feel that they console the last days of the infirm and aged poor, is all the Little Sisters get for their hard work."

This spirit of joyful and selfless service to the aged poor has changed little since Dickens's time. Writer and neurologist Oliver Sacks, who jokingly described himself as an "old Jewish atheist," wrote just before his death in his 2015 memoir: "(T)he Little Sisters inspire me, and I love going to their residences. I have been going to some of them, now, for more than 40 years."

Sacks came to know of the Sisters through his parents, who were doctors. "I first heard of the Little Sisters when I was a boy, for both my parents consulted at their homes in London. ... Auntie Len would always say, 'If I get a stroke, Oliver, or get disabled, get me to the Little Sisters: they have the best care in the world,'" Sacks recalled.

As an adult Sacks provided his expertise in neurology for the Little Sisters. He got to know them well:

"Their homes are about life -- living the fullest, most meaningful life possible given their residents' limitations and needs. Some of the residents have had strokes, some have dementia or Parkinsonism, some have 'medical' conditions (cancer, emphysema, heart disease, etc.), some are blind, some are deaf, and others, though in robust health, have become lonely and isolated and long for the human warmth and contact of a community.

"Besides medical care, the Little Sisters provide therapy of every kind -- physical therapy, occupational therapy, speech therapy, music therapy, and (if need be) psychotherapy and counseling. In addition to therapy (though no less therapeutic) are activities of all sorts, activities which are not invented but real, like gardening and cooking."

"Religion is central but not mandatory; there is no preachiness, no evangelism, no religious pressure of any sort," Sacks wrote. "Not all the residents are believers, though there is a great religious devotion among the Sisters, and it is difficult to imagine such a level of care without such a deep dedication." The residents and their families quoted in the amicus brief concur in these assessments of the Little Sisters.

Our brief, based on the first-hand statements carefully gathered by co-counsel Colbe Mazzarella and Boston College law student Larissa Warren, and written with the invaluable assistance of Matt McDonald and student researcher Brian Mandrik of Umass Law, concludes as follows: "The Little Sisters do not intend to violate their consciences. They do not have unlimited funds to pay massive fines to Big Brother. Their outlook, therefore, is bleak. This Court has the opportunity in this case to see that, at least this once, good deeds go unpunished."

You can check out the brief yourself at www.scotusblog.com/wp-content/uploads/2016/01/Families-of-Residents-Brief.pdf.

DWIGHT G. DUNCAN IS A PROFESSOR OF CONSTITUTIONAL LAW AT UMASS SCHOOL OF LAW DARTMOUTH.

- Dwight G. Duncan is professor at UMass School of Law Dartmouth. He holds degrees in both civil and canon law.
Recent articles in the Culture & Events section