Culture
We believe that by working with others we do achieve more and when we do that we are better prepared to serve our school communities.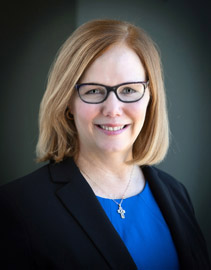 Have you seen the acronym for TEAM? Together Everyone Achieves More? In the Catholic Schools Office, we believe that to be true and based on that belief, building partnerships with others is a priority.

Our partners encompass colleges, non-profit organizations, and more. One of our largest partners is Boston College. Together with Boston College and St. Columbkille Parish, the archdiocese supports St. Columbkille Partnership School. This school is thriving with the support of the three groups. Formed 10 years ago, the school has a strong board of governance, a rising enrollment of a diverse group of learners and strong academics. Undergraduates enrolled in the Lynch School of Education at Boston College complete a portion of their preservice work at St. Columbkille and the results have been positive for students and the Church, as St. Columbkille is one of many schools that bring a large number of students, their family members and teachers into the faith each year.

Boston College also partners with the archdiocese to support the Urban Catholic Teacher Corps. These enthusiastic, passionate and smart educators earn their master's degree at the Lynch School of Education while teaching in Catholic schools. The 15 to 20 students receive a stipend for their work from the schools where they teach and are educated at Boston College. Again, this is a great partnership that is helpful to our schools, students and Church.

The Museum of Science and the Catholic Schools Foundation have partnered with the Catholic Schools Office to integrate the Engineering Design Process into elementary classrooms. Through this work, teachers learn creative and innovative ways to engage young children in engineering design challenges. The Museum then sponsors a special night for participating students and their parents. This year, more than 550 students and their families attended our Archdiocesan Night at the Museum. This partnership model, which is being led by Dr. Amy Ryan of the Catholic Schools Office, is being shared with other school communities across the country and has resulted in funding to expand the initial program to additional grades. This only happens because of generous benefactors who worked with the Catholic Schools Foundation and the Museum of Science for the benefit of our students and teachers.

Many of our teachers have been able to participate in the "Facing History" program. The crux of Facing History is to work with teachers to guide their students through historical events and to think critically about them. As its website states, "By integrating the study of history, literature, and human behavior with ethical decision making and innovative teaching strategies, our program enables secondary school teachers to promote students' historical understanding, critical thinking, and social-emotional learning. As students explore the complexities of history, and make connections to current events, they reflect on the choices they confront today and consider how they can make a difference." Many of our schools use these methods to address antisemitism in our society and to make history more meaningful for students. Facing History partners with the archdiocese to offer the professional development that teachers need to fully and thoughtfully implement the program. They also assist our teachers in linking these historical events to Church teaching and doctrine, providing a Catholic approach to these important teaching moments.

The Catholic Schools Office is proud to be partners with surgeon David King of Mass General Hospital. Dr. King has taught some of our nurses, teachers and principals how to use a tourniquet in emergency situations. Dr. King and his generous colleagues have provided the professionals he trains with tourniquets. In this partnership, we believe that if the unthinkable happens, we will have more people who are prepared to assist those who need immediate assistance.

Emmanuel College, Merrimack College and Salem State all partner with the Catholic Schools Office to offer our teachers cutting-edge professional development at affordable rates. These contributions allow us to provide quality Catholic education to all of our students.

Pope Francis suggested that education cannot be reduced to just the transmission of ideas and that we must find new ways to help young people develop their capacity to think, to make, and to love. That's a big job and our schools cannot do it alone. We greatly appreciate and value our partnerships that assist in our mission of developing saints and scholars.

The Catholic Schools Office is always looking for new groups to partner with to support our mission to inspire and engage the community to promote evangelization and Catholic culture, faith formation and academic excellence in our schools. We believe that by working with others we do achieve more and when we do that we are better prepared to serve our school communities. As always, we ask for your prayers of support and this month, we especially ask for your assistance in helping us to find additional partners that will want to be part of our team, partners that will work with us to achieve more!

- Kathy Mears is Superintendent of Catholic Schools in the Archdiocese of Boston.
Recent articles in the Culture & Events section