Sainthood cause of Opus Dei priest opened in Boston
---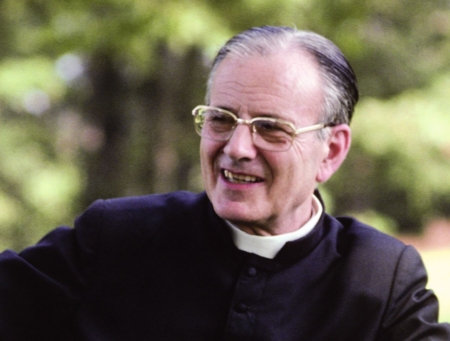 Father Joseph Muzquiz is pictured in an undated file photo. Father Muzquiz was one of the first priests to bring Opus Dei to the U.S. and ministered for many years in Boston. Pilot photo/ Courtesy Opus Dei
BRAINTREE -- Rosemary Cook, of Pembroke, was driving in her car on a snowy day nearly 30 years ago when she passed a priest trudging through the snow.

Toting his suitcase, he was in the midst of a roughly five-mile walk from a bus stop to Arnold Hall Conference Center a North Pembroke retreat house.

The mother of nine was driving alone and asked the priest, whom she knew through her involvement with Opus Dei, if he would like a ride.

Cook estimated that when she saw the priest, he was about one mile from Arnold Hall. She said the priest refused the ride, saying he preferred not to get into a car with a woman driving by herself.

"I just remember being so impressed by that," Cook, now 71, said.

The priest was Servant of God Father Joseph Muzquiz, whose cause for canonization is now being opened by the Archdiocese of Boston.

Cook met Father Muzquiz when he came to the Boston area in 1981. She recalled his humility and pastoral presence.

"He was so incredibly wonderful but so unassuming and so quiet," Cook said.

"He did so much and you never would have known it," she also said. "There's no way he would ever put the spotlight on himself."

Cook's daughters, when they were teenagers, went to then Father Muzquiz for spiritual direction. They also worked at Arnold Hall during their high school years.

"He was like a grandfatherly type," Cook said.