Disabilities group has 'Second Thoughts' on assisted suicide
---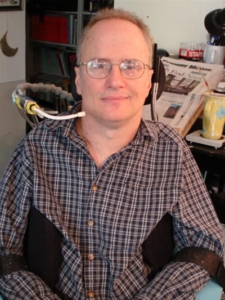 Second Thoughts director John Kelly Courtesy photo
BOSTON -- A group of Massachusetts residents with disabilities opposing legalized assisted suicide are asking Massachusetts voters to have "second thoughts" when they vote on Question 2 in November.

Second Thoughts: People with Disabilities Opposing the Legalization of Assisted Suicide (www.second-thoughts.org) is a Boston based steering committee of disabled people from Massachusetts formed in 2011 to educate and organize the Massachusetts disability community to respond to the ballot initiative. The name "Second Thoughts" emphasizes that rather than offering individual choice, assisted suicide laws create a potentially discriminatory and dangerous practice.

According to the group's website, Second Thoughts seeks to move the context of the assisted suicide debate beyond simplified political divisions, "between conservative 'right to life' and religious groups on one side, and 'liberals' who support individual choice on the other."