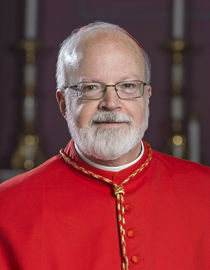 Our task is to help prevent suicide
---
The following is the transcript of Cardinal Seán P. O'Malley's recorded homily, focusing on Question 2 which will be on the Nov. 6 ballot. The video has been distributed to all archdiocesan parishes to be shown this Sunday, Oct. 28.

People often find beggars annoying. Some will cross the street to avoid them. A man who was raised during the depression told of how the hobos, the knights of the road, would constantly arrive at their kitchen door asking for a handout. His mom would prepare sandwiches, a piece of fruit and a cup of coffee. They wondered why their back door seemed to attract more beggars than the rest of the neighborhood. One day they discovered that there was a mark on the curb in front of their house that indicated that this family would give something. The little boy asked his mother if he should erase the markings. His mom told him to leave them alone. It was a lesson that the boy never forgot.

Sunday's Gospel is about a beggar named Bartimaeus, which means Tim's son. Bartimaeus is a blind beggar who has placed himself on the side of the road where all the pilgrims will pass on the way from Jericho to Jerusalem for the celebration of the Passover. Everyone over 12 years of age who lived within 15 miles of Jerusalem was expected to go to Jerusalem for the feast.