WYD comes to Waltham for those who can't make it to Rio
---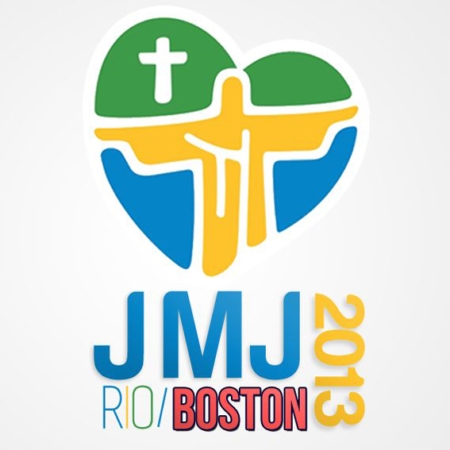 Courtesy graphic
WALTHAM -- In keeping with the theme of World Youth Day 2013, "Go and make disciples of all nations!", one local parish hopes to reach out to all nations by opening its doors, and using technology to unite pilgrims in two nations.

The trip from Boston to Rio de Janeiro, Brazil takes 13 plus hours, covers about 4,800 miles and can cost thousands of dollars -- but if some Catholics and young people can't make it to WYD 2013, July 23-28, Father Michael L. Nolan, pastor at St. Mary's in Waltham, hopes to close the distance for them using social media and opening his parish for a celebration to coincide with and showcase live events in Rio.

"Since there are other means of uniting us, through Skype or through the internet, through computers, or through social media, why not take advantage of bringing together those young people who have that desire to be with the Church, to be with other young people, but cannot physically do it because of their circumstances? Why not make that effort to reach out to them and to make that proposal to them?" Father Nolan said.

Using a Facebook page created on June 13, Facebook.com/WYD.Boston, and a video featuring Pope Benedict XVI, Father Nolan recently began to invite Catholics and young people to St. Mary's for an overnight World Youth Day celebration at his parish on the weekend of July 26-28, as pilgrims gather in Rio.