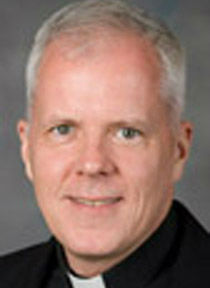 Blessed are the Poor: Pastoral Responses to the Economic Crisis
---
Help us expand our reach! Please share this article
On the first weekend of this month, I worshipped with three socially and economically diverse parish communities: Sacred Heart in Lynn, St. Luke's in Belmont and St. Mary's in Franklin. Despite their diversity, these three communities are all being impacted by the current economic crisis. At one Mass, a well dressed couple asked for my prayers for the husband, who had been laid off that week. This couple represents an alarming growing number of people who need our prayers and our help.

The economic crisis is taking its painful toll on families and individuals throughout our archdiocese, our country, and the world. More than four-and-a-half million persons are unemployed. Homeowners are facing foreclosure, a process that also harms renters. Every day people are making difficult choices as they struggle to meet basic needs such as food, housing and healthcare.

I recently asked our parishes and schools to share with me their best practices in responding to the economic crisis. Our parishes have always been at the forefront of serving those in need. Visit any one of them and you are likely to see a container to collect nonperishable food donations for parish or local food banks. Clothing drives are common, as are ministries such as the St. Vincent de Paul Society, which provide emergency assistance for utilities, food and other bills. The signs of economic distress on families often become evident for the first time at our schools. You may not have thought you would ever need these resources, but if you find yourself in need, it would be our honor to minister to you and assist you in every way possible.

Here are some examples of inspirational and practical outreaches in our archdiocese:

Job Networking: Creating a "Faith Works Employment Support Network" where the spiritual and discernment needs of the unemployed are addressed, and job resources, information and networks are shared;

Job Search Tips: Providing help for parishioners in writing resumes and using the Internet;

Community Discussions: Gathering to support one another in coping with the financial downturn;

Mortgage Help: Teaming with other faith communities and local banks to find refinancing options;

Religious Education Assistance: Waiving or reducing fees;

Catholic Education Support: Asking those who can afford to do so to sponsor a child's attendance at a Catholic school; allowing parents to volunteer their time in lieu of, or for a reduction in, tuition payments;

Prayer: In a Novena to St. Joseph the Worker, interceding for those who are unemployed;

Works of Mercy: Creating "New Life" baskets for new parents; preparing a meal for the homeless as a Confirmation service project.

Using the great input I have received from pastors and principals, we will be distributing a list of resources and programs throughout the archdiocese, so that the good that is being accomplished in one community can be echoed in other communities. Additionally, Father J. Bryan Hehir, our Secretary for Social Services and Health Care, will be leading regional discussions to assist us in working together for the care of those who are in need. The purpose of these meetings will be to further share best practices and offer strategies and suggestions for developing effective, pro-active outreach by parishes during this unprecedented crisis. Finally, our Planning Office for Urban Affairs, along with Catholic Charities, one of the largest providers of social services in Massachusetts, will be distributing information such as the location of food pantries, help for families dealing with potential foreclosure, notices for pastors to put in parish bulletins, and information sheets with phone numbers for governmental and nonprofit organizations that can provide support.

I know, in moments of pain, when money is scarce and hope begins to fade, we sometimes ask, "Where is God?" God is with you. The gifts he has bestowed--your faith, your inner strength, your determination to care for your family, your skills--are evidence of His presence. God is in the compassion of the people who support food pantries and in the thoughtfulness of the parishioner who organizes a job-networking group. When you reach out and someone responds, God is in that response.

God works through us. As St. Teresa of Avila prayed: "Christ has no body now on earth but yours; yours are the only hands with which he can do his work." If you are in a position to help, be the hands of Christ. If you are in need, reach out. His hands will meet yours. Blessed are the poor, and blessed are those who care for the poor.

Father Richard M. Erikson is Vicar General and Moderator of the Curia of the Archdiocese of Boston.