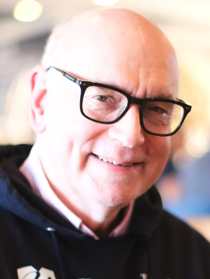 The miracle of Father Kapaun
---
Help us expand our reach! Please share this article
Over the last two weeks, Boston and Massachusetts have experienced first-hand the mystery of evil, what with the bloody Marathon bombing and the ensuing manhunt. What is it that causes an apparently nice young man, a student at my university, to engage in terrorist activity that kills and maims innocent people? Evil is a mystery, and so is human freedom. Fortunately, the manifestation of evil is always attended by manifestations of goodness--in the selflessness of first responders, in the courageous acts of police and law enforcement, in kind acts of mercy and compassion by the person on the street.

Days before the Boston Marathon, on April 11, Father Emil Kapaun, an Army chaplain from Kansas who died in May 1951 as a prisoner of war in North Korea, was awarded the Medal of Honor, the nation's highest military honor. Father Kapaun is also a "servant of God," because his cause of beatification and canonization has been officially opened by the Church. His selflessness, courage, and compassion in the horrendous conditions of war and imprisonment are nothing short of luminous. Clearly, with Father Kapaun, a light shone in the darkness.

Ignatius Press has just published a book entitled "The Miracle of Father Kapaun," by reporters Roy Wenzl and Travis Heying, which tells his inspiring story. Originally, the story appeared in serialized form in the Wichita Eagle. The newspaper also produced a documentary of the same name, "The Miracle of Father Kapaun," of 45 minutes length, which is also available on DVD from Ignatius Press.

When President Obama posthumously awarded him the Medal of Honor, he recounted the story of how Herb Miller, an Army sergeant in 1951, injured by a grenade, was about to be executed by a Chinese soldier when Father Kapaun stepped in to stop him. He then carried the wounded Miller on the long march to a prison camp. "He carried that injured American, for miles, as their captors forced them on a death march," according to Obama. "When Father Kapaun grew tired, he'd help the wounded soldier hop on one leg. When other prisoners stumbled, he picked them up. When they wanted to quit--knowing that stragglers would be shot--he begged them to keep walking."

The book tells the whole story: how Father Kapaun would often lead raids of POWs to steal food from the enemy: "Kapaun explained to the men that the commandment against stealing did not apply to them because they were being starved to death by their captors...Before these sorties, Kapaun lined up the men and asked them to pray for help from Dismas, patron saint of thieves, the Good Thief who was crucified beside Christ. Kapaun said that Saint Dismas would intercede with God for their success."

In those days, even before the ecumenical spirit of Vatican II, Father Kapaun awed the non-Catholics, Christians, Jews, and Muslims that he served with. The Muslim Fezi Bey said, "He is not of my religion, but he is a man of God." Major Jerry Fink, a Jew who showed up in the prison camp shortly after Kapaun died, was so impressed with what he heard about him that he carved a sculpture of the crucified Christ in his memory that surprisingly resembled Kapaun. Fink told reporters in Wichita, "I am a Jew, but that man will always live in my heart."

His fellow POWs have pushed ever since for Father Kapaun's heroism to be recognized by Congress and the President with the Medal of Honor, and also by the Catholic Church through canonization as a saint. The first has now been accomplished; the second is in the works. There have already been miracles of healing reported through his intercession. And so, as we remember the horrendous evil of which people are capable, we need to consider the incredible good of which we are also capable, with God's grace. As Solzhenitsyn observed, the line dividing good and evil cuts through the human heart.

Dwight G. Duncan is professor at UMass School of Law Dartmouth. He holds degrees in both civil and canon law.