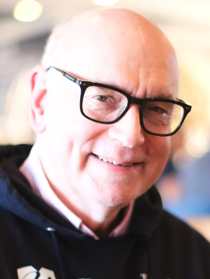 The good, the bad, and the diabolical
---
Help us expand our reach! Please share this article
Well, I made it into St. Peter's Square for the canonization of Popes John Paul II and John XXIII, which was a not-so-minor miracle in itself, given that there were no tickets and about a million people wanting to be there, including what seemed like half of Poland! The group I was with participated in an all-night prayer vigil in a religious house at the top of the Via della Conciliazione, and so we were well-positioned to enter the Square in the massive push of pilgrims. A graced occasion, to be sure.

One of the outstanding features of St. John Paul's papacy was the push he gave to canonizing and beatifying the Church's holy faithful departed. Indeed, he beatified and canonized more people than all of his predecessors put together. Holiness is not just possible in today's world. It is incumbent on everyone, as Vatican II stressed. And so, it was particularly fitting that he himself be canonized, practicing what he preached, as it were, in recognition of his being intimately united to Jesus in heaven and exercising powerful intercessory prayer before God.

Of course, no good deed goes unpunished. So it is not terribly surprising that a group of local Satanists would try to stage a "black mass" at Harvard University recently. The Harvard Catholic community protested by sponsoring a Eucharistic procession and adoration of its own at St. Paul's Catholic Church near Harvard Square, which was standing-room-only. When secularism becomes so assertive and aggressive that it is dabbles in sacrilege and black magic, it has become Satanic and diabolical. For centuries, Harvard had a strong anti-Catholic tradition, vividly expressed in an annual sermon on why the pope was supposedly the anti-Christ. At least our Puritan predecessors thought consorting with the anti-Christ was a bad thing. Not so some of our contemporaries in Cambridge, since the planned "black mass" went considerably beyond this, proposing to consort openly with the anti-Christ. Where was Cotton Mather when we needed him? But amid a barrage of criticism, the Satanists beat a hasty retreat -- for the time being.

There was further good news from the Vatican: A miracle attributed to Pope Paul VI, who was pope from 1963-1978, was formally approved by Pope Francis; and a date was set for his beatification on Oct. 19, during the upcoming Synod on the Family. Pope Paul had presided over the concluding sessions of Vatican II, overseeing its implementation, and famously issued the encyclical "Humanae Vitae" in 1968 condemning the use of artificial birth control. While some may think that we need more saints recognized from among people in the pews, rather than from among the hierarchy, there is no question that the holiness of our recent popes is a wonderful thing, impressive to behold. There can never be too many saints, after all. (From the standpoint of Church history, it is instructive to contrast the relative dearth of personal holiness among popes of the 16th and 17th centuries, St. Pius V and Blessed Innocent XI being the notable exceptions.)

Locally, the tribunal taking evidence on the life and virtue of Father Joseph Muzquiz, one of the first three priests of Opus Dei who started its work in the United States in 1949, wrapped up its proceeding with a closing session presided over by Cardinal Seán O'Malley on Thursday, May 22. The testimony and proceedings were sealed for transmittal to the Congregation of the Causes of Saints to determine whether Father Joseph, whom I knew personally, lived all the virtues to a heroic degree. Whatever the ultimate outcome, which is up to the judgment of the Church authorities, it is a welcome sign of the importance of holiness in the Church, whatever the devil might think.

Dwight G. Duncan is professor at UMass School of Law Dartmouth. He holds degrees in both civil and canon law.