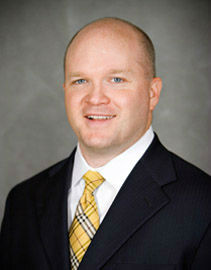 That all would know Jesus
---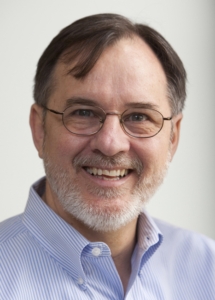 David Thorp Pilot photo/George Martell
David Thorp, the director of our Catholics Come Home Boston initiative, died suddenly on Jan. 9, 2011. My reaction, like that of so many others who have been inspired by David, was one of shock at the news of his passing, concern for his wife Barbara and their children and grandchildren, and prayer that God would welcome David home to heaven.
David's professional life and much of his personal life was dedicated to helping people to know of Christ's saving love and mercy for each one of us. A Pastoral Center colleague who has known David for more than 30 years remarked that "never had she seen a better fit between a person and his job duties" than David leading the Catholics Come Home Boston effort. He was a natural from his first day last June. It was wonderful that such a welcoming and well-formed Catholic was the 'face' of our archdiocese's welcome home effort, because he had been helping Catholics to return to the Church and to deepen their knowledge of Christ his entire life.
Born in Sault Saint Marie, Ontario, Canada, David attended Boston College and earned a B.A. summa cum laude in Theology and Psychology in 1974, the same year he married his wife Barbara. He continued on to earn a Master of Divinity, with a concentration in Systematic Theology, at Princeton Theological Seminary, where he finished second in his class. After two years as a University Fellow in the Theology Department at Boston College, he began his first stint at the Archdiocese of Boston where he directed the office for the Charismatic Renewal and then the Office of Evangelization, and then returned to the Charismatic Renewal office. While doing this, he also served on the National Service Committee for the Catholic Charismatic Renewal and traveled nationally as a "Traveling Timothy" to provide support for Catholic prayer groups throughout the Northeast and organized annual conferences for national and local leaders. He served briefly as the program coordinator at the Espousal Retreat Center in Waltham and then for four years as the Director of Evangelization at St. Patrick Parish in Natick. During those years he also worked with Ralph Martin at Renewal Ministries to coordinate evangelization in parts of Eastern Europe and as an author in the Share the Word scripture magazine. He then became the Assistant Director of the Spiritual Life Center of Marian Community in Medway and helped lead many initiatives there over much of the last decade.
While doing all of this, David continued to lead many retreats, conferences and evenings of prayer. He was the 'Catholic Speaker' at the Weekly Ecumenical Men's Prayer Breakfast on Thursdays and led Scripture Study sessions there. He also was a tremendous help in the launch of the Boston Catholic Women's Conference and the growth locally of the WINGS (Women in God's Spirit) ministry.
He was so well known throughout the archdiocese as an expert on Catholic Evangelization and outreach that when Cardinal O'Malley decided to launch Catholics Come Home in the Archdiocese of Boston, the first person that Janet Benestad (Secretary for Faith Formation and Evangelization) and I reached out to for advice was David. On a phone call, he had so much passion for what the archdiocese was about to do that the conversation naturally turned to whether David would be interested in leading the initiative. He was, describing outreach as his life's work. The next day in an email to me David wrote "It is always exciting to consider participating in the Church's ministry of evangelizing. The precious treasure that God shares with us, and that enriches us beyond measure, needs to be shared with others so that they know God's love and truth."
In a sign of God's timing, I realized this week that my phone conversation with David was late in the afternoon on Jan. 14 and that David composed his email to me in the late morning of Jan. 15, 2010 -- exactly one year before his wake and funeral, respectively, occurred in 2011.
David began his ministry of Catholics Come Home at the archdiocese a few months later. He met thousands of Catholic laypeople and hundreds of pastors and parish staff members in his seven months of presentations about the initiative. He carried a pocket notebook to each presentation in which he encouraged people to write names of those that they hoped would return to the Church through this initiative. He carried that prayer book with him to Mass each day. The prayerbook was placed on David's heart at his wake at St. Edward's parish in Medfield. It now remains at the Pastoral Center so that his colleagues and friends may continue that prayer.
Page 1 of 2