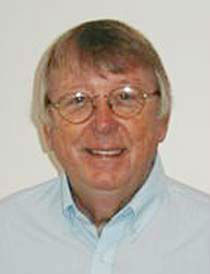 Until the big game … some thoughts
---
Have some slices of this and that and stray observations to share while waiting for the pen-ultimate meeting of your Patriots and their Giants. As ever, one is reminded of the cherished hope of the late, great Dick Schaap who -- while staring down at the massively excessive panoply of the half-time show at Soupey IX -- memorably uttered, "Someday somehow maybe we can have a nation worthy of the Super Bowl."
It's worth striving for, one supposes. In the meantime, please consider:
''Moneyball''
It's the big movie done this year about the struggles of the Oakland Athletics to overcome their poverty which has just been nominated for an Oscar. If you didn't see it that probably means you don't care, for which I congratulate you. If "Moneyball" is the best movie of this past year then so was "Abbot and Costello Meet the Werewolf" the year it came out. One can only assume this flick commands special attention because Brad Pitt played Oakland A's General Manager Billy Beane and not John Goodman.
With apologies to Siskel and Ebert may I suggest "Moneyball" is a tedious, cliche burdened, and superficial look at the inner-workings of baseball with enough glaring errors and misrepresentations to qualify as fiction, rather than the searching look at changes in the modern game it purports to be. Moreover, I can't imagine anyone who isn't a total baseball nut -- like me -- sitting through it for two hours. But then I understand that Mr. Pitt has a constituency.
"Moneyball" is the third baseball movie to receive an Oscar nomination for best picture. The other two were "Pride of the Yankees" (1942) and "Field of Dreams" (1986), both of which were egregiously sentimental but very sweet renderings of the baseball of popular myth that we all love deeply while fully understanding it's all myth. Neither won the Oscar because neither deserved to. But they were more deserving than "Moneyball."
Cecil Fielder's little boy
That would be the aptly named five foot eleven inch, (estimated) 268 pound new first baseman of the Detroit Tigers named Prince Fielder. Daddy Fielder ate himself out of the game after a few seasons of prodigious home run belting and it's the overwhelming consensus of baseball men that the dutiful son, who with a smaller frame is even heftier, will follow suit.
But then as noted New York baseball scribe Bill Madden keeps reminding us, all it takes is "one dumb owner" willing to bid against himself to break the bank and knock the game's salary structure into a cocked hat while also making a dang fool of himself. Madden had -- too hastily it now appears -- already conferred his annual and coveted "One Dumb Owner of the Year" award on the Angels' Arte Moreno for having cleverly lavished more than a quarter billion bucks on the (at least) 32 year old Albert Pujols when only one other team was offering anything within a hundred million of that.
Mike Ilitch, the pizza king who owns the Tigers, knocked Moreno off his lofty perch in just a month. He'll get some homers out of Prince, now 28, for a couple of years but it's unlikely Prince will ever hit his weight and baseball men are already giggling at the prospect of a Tiger infield that features Prince at first and Miguel Cabrera at third. As one wiseguy has already artfully observed, "They could have Ozzie Smith at shortstop and Bill Mazeroski at second and their infield would still stink."
Moral of the Story? An ability to squeeze millions in dough out of pizza dough does not make one a Rhodes Scholar.
Three things about the Red Sox
First, there's a question. Can they possibly be serious about platooning Mike Aviles and Nick Punto at shortstop, where they played a combined total of 22 games for other teams last season? Punto is a journeyman, who has mainly played second-base and boasts a .249 lifetime average with a total of 14 homers in 11 seasons of hanging around MLB's fringes. In four years playing for the league's worst team, Aviles was never a regular and rarely played short although a certain versatility (six positions played last year) redeems him some. But why, do you wonder, does this team not take the shortstop position seriously?
Second, some interesting stats and one is indebted to the estimable Jonny Miller, peerless source of all Red Sox knowledge, for this gem. On the surface they believe they got their money's worth from hugely expensive import Adrian Gonzalez, who hit .338 with 27 homers and 213 hits his first season here. But closer examination raises doubt.
Seems that against the four toughest teams he faced last season and the four they arguably most need to beat next season Gonzalez was rather less imposing. Against the Yankees, Rays, Tigers, and Phillies Gonzalez had 25 hits in 156 at bats for a .160 batting average and a grand total of four homers. For the nearly $200 million and three premium prospects they invested in this guy they may have expected more than just another sunshine patriot who beats the bejabbers out of the Royals, Orioles and Mariners. Dick Stuart could do that.
Page 1 of 2