Archbishop Gomez: It's time to end the death penalty
---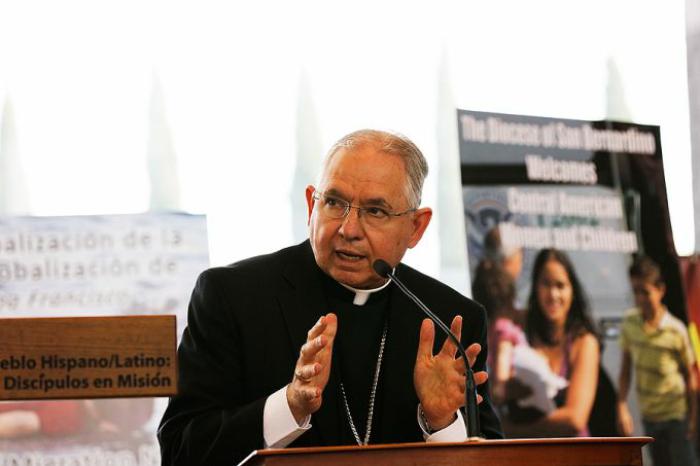 Archbishop Jos H Gomez at the second annual Immigration Summit at Christ Cathedral Feb 27 2016 Courtesy of the LA Archdiocese CNA 2 29 16
Los Angeles, Calif., Sep 24, 2016 CNA/EWTN News.- Californians should vote for Proposition 62, a ballot measure to end the death penalty, the Archbishop of Los Angeles has said in a reflection on justice, Catholic teaching and American society.

"It is time for us to end the death penalty – not only in California but throughout the United States and throughout the world," Archbishop Jose H. Gomez said Sept. 21.

"In a culture of death, I believe mercy alone can be the only credible witness to the sanctity of life and the dignity of the human person."

His essay is part of a special issue of the Los Angeles archdiocese's newsweekly Angelus dedicated to the Church and the death penalty.

Rather than condemn criminals to death, he said, Christians "should pray for their conversion and encourage their rehabilitation and ultimate restoration to society."

Those who seek an end to the death penalty must not forget the victims of crime and their loved ones.

"We entrust them to the Father of mercies and we pray that he grant them healing and peace," the archbishop continued.

California's ballot measure Prop. 62, which is on the November ballot, would replace the death penalty with lifetime in prison without parole.

Public opinion survey results have been mixed.